1. Once you log in to your account on VirgoCX Inc. website, there are three ways that you can find the verification page.
Click "Verify Your Account" on the notice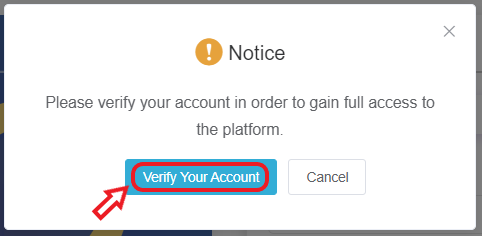 Click on "Require Verification" on the top right side

Scroll down to the bottom, click "Account Setting"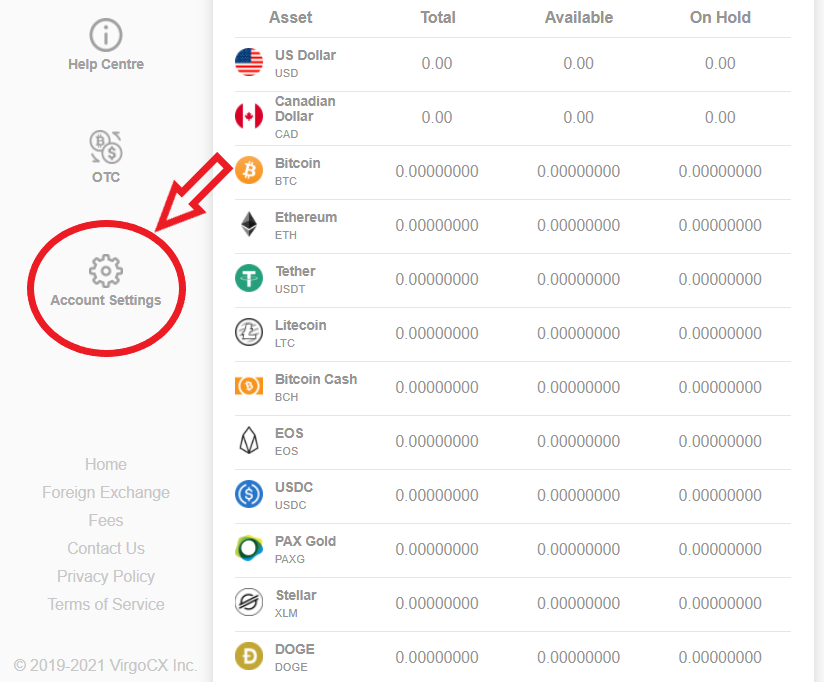 2. Before you start the verification, fill out the User Profile first. Please make sure all the information given in this form is true, complete, accurate and up-to-date.
Important note:
Please provide your "Employment Information" and "Source of Funds" accurately[1].
For the "Purpose of the Account", please select the best suitable answer. If you select "other", we may ask for further clarification[1].
VirgoCX Inc. currently does not onboard tax residents of the United States of America.
3. Read the Terms of Service and Privacy Policy carefully before continuing. BY CHECKING THE "AGREE BOX "TO CONTINUE, YOU CERTIFY THAT YOU ARE AT LEAST 18 YEARS OF AGE AND OVER THE AGE OF MAJORITY OF YOUR RESIDENTIAL PROVINCE, AND YOU INDICATE YOUR ACCEPTANCE OF ALL OF THE TERMS OF SERVICE AND PRIVACY POLICY, IF YOU DO NOT AGREE WITH ANY PART OF THE THAT, DO NOT CLICK THE "AGREE BOX". And then click "Complete" to finish.
4. Click the "User Verification" in Account Settings, then select manual verification.
Follow the instruction to upload the documents[1], click "Upload and Complete" when finished.
Important note:
All the required documents such as utility bill, bank or credit card statement have to be within 3 months. The maximum size for each file is 4 MB.
5. After you complete the manual verification process, you will receive an update email about your account status in 1-2 business days. We might ask for further clarification about the information you submitted[1].
[1] VirgoCX Inc. takes a proactive approach to onboarding users. We believe that by getting some of these questions out of the way at the start, it will result in a smoother experience for our users.