Dear users,
VirgoCX has enabled auto-withdrawal outgoing e-Transfers, users will be able to withdraw CAD instantly via Interac e-Transfer.
For detailed terms and conditions please check https://virgocx.ca/en-fees/
To withdraw your money via Interac e-Transfer:
1. click "Fund" on the top of the dashboard, locate Canadian Dollar Withdrawal, click "Interac e-Transfer".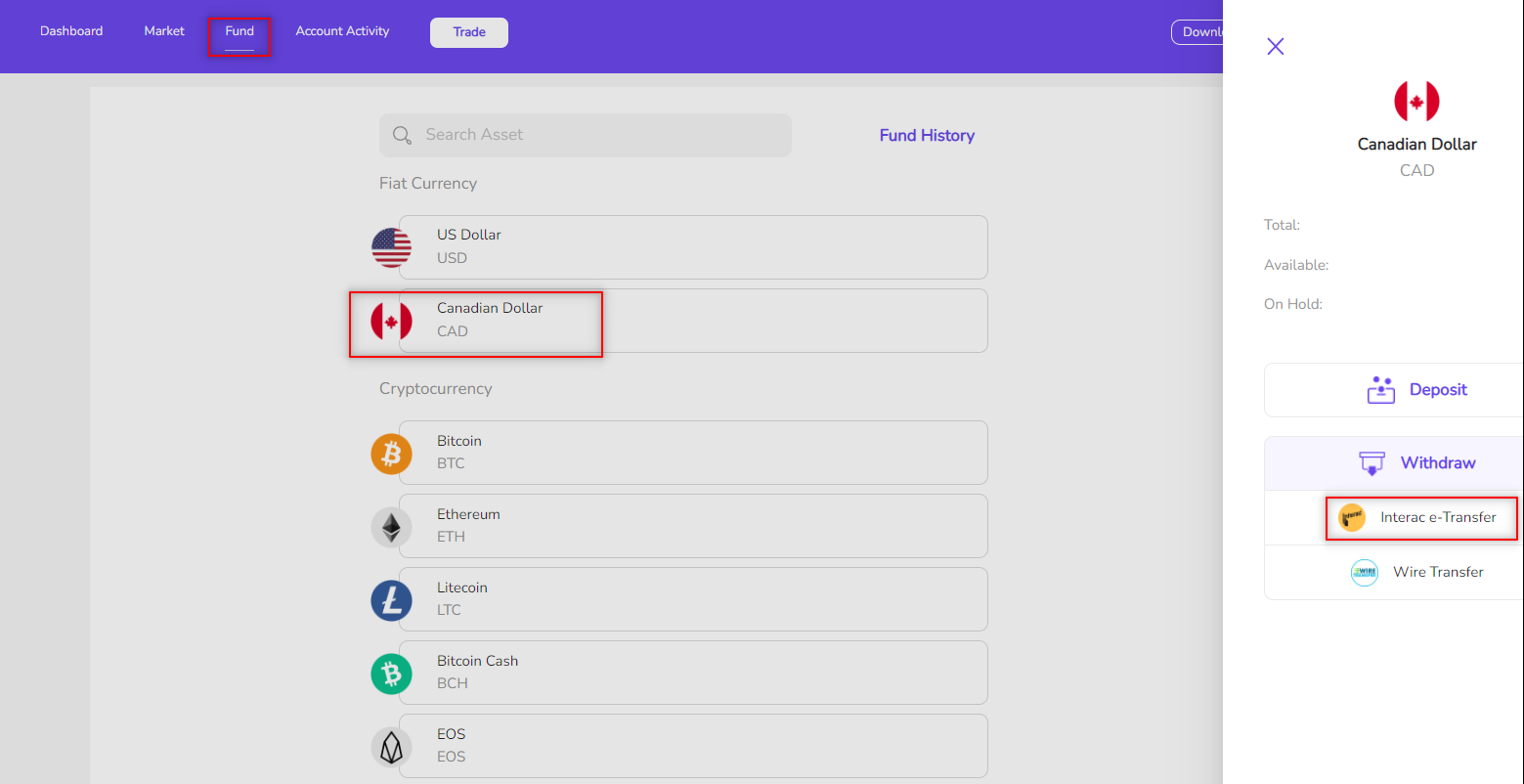 2. Fill in your withdrawal amount and click "Confirm", Your fund will be processed and deposited to your email address instantly.
VirgoCX Team
2021/9/22